Adenomyosis, Alcohol, Anxiety, Bladder Pain, Bloating, Chronic Disease, Chronic Pain, Depression, Diet and Nutrition, Distress, Dr Andrew Orr, Endometriosis, Endometriosis Consultations, Endometriosis Facts, Exercise for health, Fertility, Gluten, Gluten Free, Grain Free, Gynaecological Conditions, Heavy Menstrual Bleeding, Inflammation, Inflammatory Bowel Disease, Interstitial Cystitis, Iron Deficiency, Irregular Menstrual Cycles, Irritable Bowel Syndrome, Lifestyle, Medication and Drug Dependency, Medications & The Microbiome, Microbiome, Microbiome Restore, Multimodality Pain Management Strategies, No Stone Left Unturned Approach, Non-relaxing pelvic floor, Obesity, Pain, Pain management, Pain Management Alternatives, Pain medications, Pain with Intercourse, Pelvic Congestion Syndrome, Pelvic Floor, Pelvic Floor Hypertonus, Pelvic Floor Pain, Pelvic Floor Spasms, Pelvic Pain, Refined Grains, Stomach pain, Stress, Uncategorized, Von Willebrand's Disease, Wellness Pyramid, Wheat Grains, Withdrawal symptoms, Women's Health Consultations, Women's Health Medicine
In the second part of my posts about the top 24 things that will cause a flare in what you thought was endometriosis and adenomyosis symptoms, but may isn't, I continue with the next 12 causes of what you think is endometriosis, or adenomyosis symptoms, may just be caused by something else? In this post…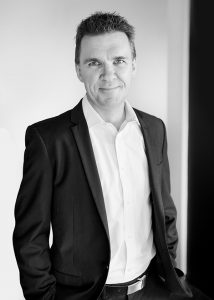 Dr Andrew Orr (DOAM, MRMed, MWHMed, Ba.Sc, Ba.HSc, AdvDipNut) is one of Australia's leading healthcare practitioners,with over 20 years of experience in assisting Reproductive issues,Women's Health Medicine issues, Pregnancy and many other health complaints.
Dr Andrew and is also the owner/Director of his own practitioner only Herbal Medicine and Nutritional Supplement Company-ConceptShen Nutritional Medicine PTY LTD.
He also runs a successful clinic practice in Brisbane and helps women and couples locally, interstate and from overseas.